Classic Soft-Baked Cookies That Both Kids and Adults Will Love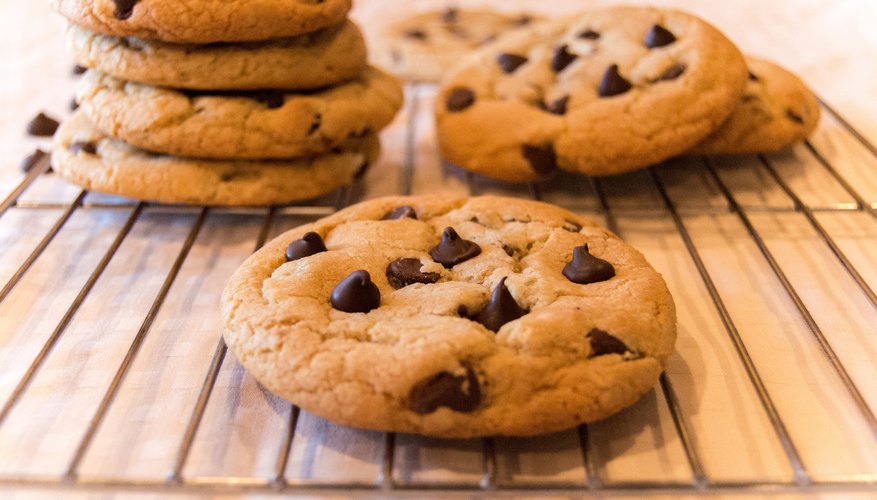 rbellesen/iStock/GettyImages
Whether you're a kid or an adult, there's something really comforting about a warm chocolate chip cookie and a tall glass of milk. This one-bowl recipe produces the cookies of your youth: soft, chewy on the inside and studded with beautiful, melty chocolate chips. With round, easy-to-remember ingredient measurements and no freezing required, these cookies are also simple to throw together when you need dessert in a pinch, making them a great potluck addition or lunchbox staple. This recipe also adapts well to variations, additions and substitutions, so feel free to try granulated sugar instead of brown, a shortening/butter mixture instead of all butter or a substitution of half whole-wheat pastry flour to add some whole grain.
Total Time: 20 minutes | Prep Time: 10 minutes | Serves: 12 (makes 24-36 cookies)
Ingredients:
2 cups brown sugar

1 cup (2 sticks) unsalted butter at room temperature

2 large eggs

1 tablespoon vanilla extract
1 teaspoon baking powder

1 teaspoon baking soda

3 cups all-purpose flour

1 teaspoon salt
2 cups semisweet chocolate chips
Tip
Prefer dark chocolate? Instead of semisweet chips, you can add chopped dark chocolate pieces to the batter, cut right from the bar. The cookies will take on a more rustic, artisan look, and the higher cocoa percentage of the dark chocolate means the pieces won't be quite as melty right out of the oven.
Directions:
Heat the oven to 350 F. Prepare two or three baking sheets by coating them with sheets of parchment paper.

In a large, deep bowl, cream the sugar and butter together with an electric mixer for 1 to 2 minutes or until light and fluffy.

Add the eggs and vanilla extract to the bowl. On medium speed, mix again for 1 minute or until the eggs and vanilla are completely incorporated into the batter.

Add the baking powder, baking soda, flour and salt to the bowl. On low speed, mix just until incorporated and no dry streaks remain.
Fold in the chocolate chips with a spatula.

Using a tablespoon, scoop the dough generously into rounded balls. Space the balls of dough evenly on the prepared baking sheets, leaving at least 2 inches of space between them.

Bake the cookies for 8 to 10 minutes or until golden brown at the edges. Let the cookies cool completely before storing in an airtight container.

Tip
For soft, chewy cookies, be careful not to overbake. Check right away after 8 minutes of baking. When done, the cookies should still look slightly soft and pale in the middle. They will firm up when cooling but remain chewy in the centers.