Top Cakes With a Spectacular Frosting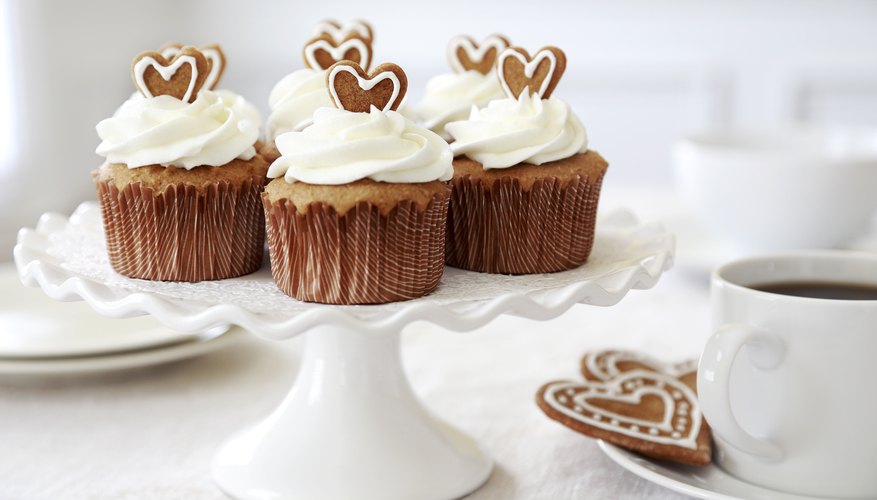 Coldcoffee/iStock/GettyImages
Cream cheese frosting has a rich, sweet and slightly tangy flavor that everyone loves, especially when it's used with luscious favorites like carrot, pumpkin and red velvet cake or as a topping or filling for your favorite cupcakes. This whipped and airy frosting gets its richness from the sour cream and added flavors from real vanilla extract and almond extract. It has just the right touch of sweetness to complement your desserts, not overpower them. It's so easy to make that you'll never head to the store for ready-made again – no matter how pressed for time you may be.
Total Time: 25 minutes | Prep Time: 15 minutes | Serves: 8 to 10
Ingredients:
1 (8-ounce) package of cream cheese, softened

1/4 cup (1/2 stick) of unsalted butter, softened
1 1/2 teaspoons sour cream

1 1/2 teaspoons vanilla extract
1/4 teaspoon almond extract
1/8 teaspoon salt
2 1/2 cups confectioners' sugar
Directions:
In a large mixing bowl, place the cream cheese and butter. Allow the ingredients to sit at room temperature until slightly softened – about 10 to 15 minutes.

Use an electric mixer to beat the butter and cream cheese together on medium-high speed until combined – about 2 minutes.
Add the sour cream, vanilla extract, almond extract and salt. Continue to beat the mixture until these ingredients are fully incorporated.
In a medium mixing bowl, sift your confectioners' sugar until it's smooth with no lumps.
With the mixer on low, add about a third of the sugar to the cream cheese mixture. Continue to add the sugar, a little at a time, until it is completely blended and smooth.
Once all of the sugar is incorporated, continue to mix the frosting for another minute on high to give it a fluffy texture.
Pipe or smooth onto your favorite cakes or cupcakes.
Tip
Create a chocolate version of this recipe by adding 1/2 cup of unsweetened cocoa powder, sifted with your sugar. For a frosting that's less sweet, reduce the amount of sugar you use by 1/4 cup.
Make your own vanilla extract by splitting open 8 vanilla beans, cutting them in half and combining them with enough 80-proof vodka in an 8-ounce glass bottle to cover them completely. Seal the bottle and keep it in a dark cabinet for at least 6 weeks, shaking it daily. Keeping it sealed for 6 months will yield better vanilla flavor. This process also produces almond extract. Simply replace the vanilla beans with 8 chopped, unsalted, peeled almonds.
Store leftover frosting in a sealed container for up to four days in the refrigerator. Allow the frosting to soften slightly at room temperature before using it. If necessary, mix it with a fork for a minute to fluff it up before using.
Because this frosting contains dairy products, always refrigerate any baked goods you use it on.