An easy, beautiful buttercream that you'll make again and again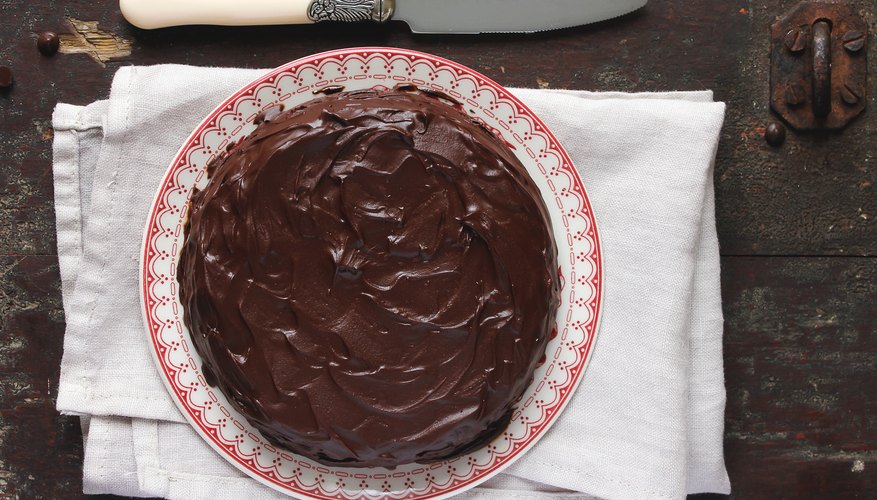 Anna_Kurz/iStock/GettyImages
Because you always have the option to buy frosting in a can, a homemade recipe needs to be something extra special. This easy chocolate buttercream is almost as quick and convenient as tossing a can in your shopping cart, but the final product tastes so much better and is perfect for everything from topping a birthday cake to piping on cupcakes or spreading over sugar cookies.
Total Time: 5 minutes | Prep Time: 5 minutes | Yields: 2 1/2 cups (about enough to frost 12 cupcakes or one 8-inch layer cake)
Ingredients:
1 cup (2 sticks) unsalted butter, at room temperature

3 cups powdered sugar

1/2 cup cocoa powder

3 tablespoons milk

1/4 teaspoon salt

1 teaspoon vanilla extract

2 teaspoons instant espresso powder (optional, for a more intense chocolate flavor)

Tip
Use extra milk, if needed, to thin the frosting after beating it together. Add milk to the mixer 1 tablespoon at a time until the frosting reaches your desired consistency. Thinner frosting can be easier to pipe. If you get it too thin, add back a little powdered sugar.

Use a fine-mesh sieve to sift your powdered sugar and cocoa powder into the mixing bowl. It takes a few extra seconds, but skipping that step could mean you end up with lumpy frosting that has an unappealing texture and is harder to spread or pipe.
Directions:
Using an electric mixer, beat the butter on high speed until it is light and creamy, 1 to 2 minutes. Shut off the mixer.

Sift in the powdered sugar and cocoa powder. Without turning the mixer on, stir until the frosting begins to absorb the powders. Turn the mixer on low and pour in the milk, salt, vanilla and espresso powder (if using).

Turn the mixer back up to high and beat on high speed for 2 minutes, until the frosting is light and fluffy.

Tip
Instant espresso powder gives a more intense chocolate flavor to your frosting, but you can get a similar effect by using the same amount of chocolate extract. It's an ingredient you can find in most cake decorating or baking specialty stores, and it works just as well in cakes, quick breads or cupcakes as it does in frosting.