Putting the Icing on the Cake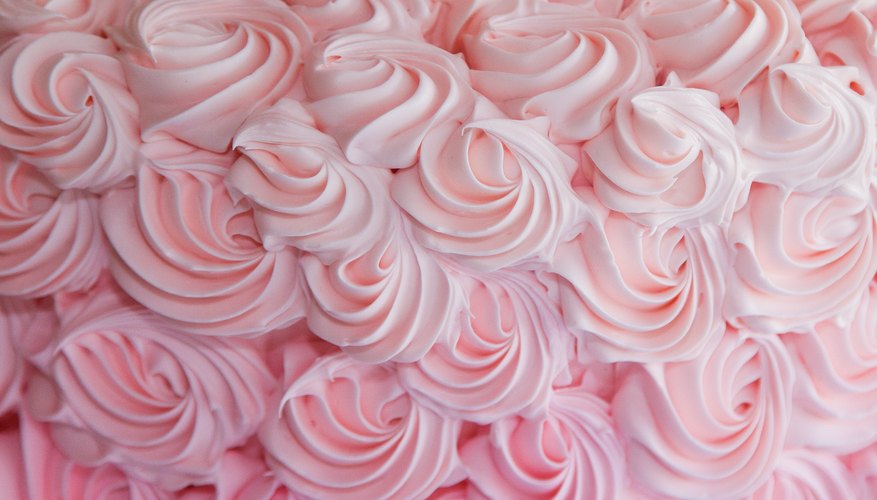 LouieBaxter/iStock/GettyImages
Saving money and having a great-tasting frosting are reasons enough to choose homemade over store-bought. And since, with the right kitchen tools, making homemade frosting is a quick, easy process, there's no reason not to add it to your dessert repertoire. This recipe is for vanilla frosting, just one of many flavors you can create. Try flavors such as chocolate or butterscotch. Experiment with extracts like orange or peppermint. Or, dress it up with additional ingredients like candy sprinkles and confetti.
Tip
To make chocolate or butterscotch frosting, melt candy chips in those flavors and add to the vanilla recipe. Melt the chips carefully in the microwave so they don't burn. Begin with a 40- to 60-second setting, then microwave repeatedly for 10 seconds until the chips begin to melt. Stir them to finish the melting process and microwave again for 10 seconds if not completely melted.
Total Time: 10 minutes | Prep Time: 10 minutes | Serves: 3 cups of icing for one cake
Ingredients:
3 cups powdered sugar

1/3 cup butter, softened to room temperature
1 teaspoon vanilla
1 to 2 tablespoons milk
Tip
Keep some extra powdered sugar on hand in case you find you've added too much milk to your frosting. The ratios in the recipe don't have to be precise, and you can add more powdered sugar if the mixture seems too runny.
Directions:
In a medium mixing bowl, mix the powdered sugar and butter with an electric mixer or a large mixing spoon until it is completely smooth and all the powdered sugar lumps have disappeared. This process will take longer if you use a spoon.

Add the vanilla and 1 tablespoon of milk to the frosting, stirring until the frosting becomes smooth again.
If the frosting seems too thick, add the other tablespoon of milk and stir again. Add even more milk, if necessary, until you reach a spreading consistency.
Tip
To avoid having powdered sugar blow all over your kitchen when you begin mixing it with the butter, start by blending half of the powdered sugar with the butter before adding the second half. Set the mixer on a very low speed and increase the speed only after the powdered sugar starts to mix with the butter.