Keep Options Open by Renewing Your Passport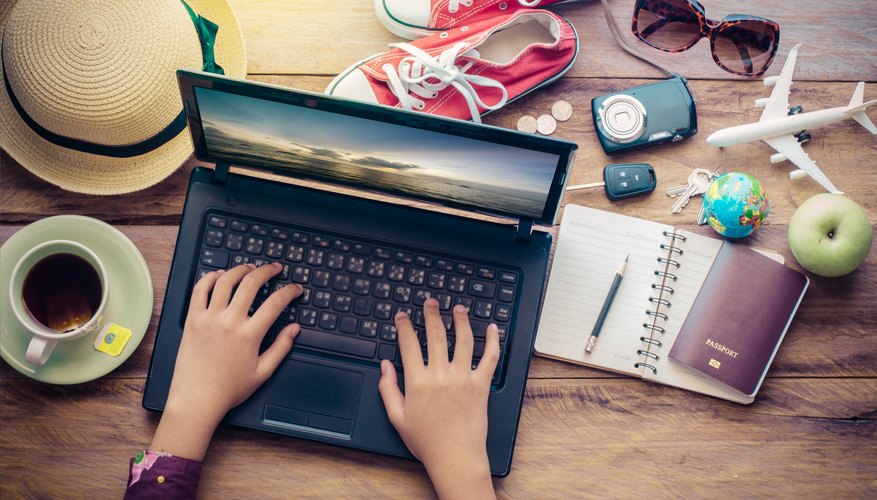 photobyphotoboy/iStock/GettyImages
A valid passport opens the doors to the world, so you'll definitely want to renew yours and your children's when the time comes. At some point in the future, you'll surely be able to do the deed online, but not yet. All you can do online today is read about not being able to renew your passport online.
Who Can Renew a Passport?
If you have or have had a valid U.S. passport, you can usually renew it. The circumstances in which you cannot renew your current or expired U.S. passport are:
If the passport was issued before your 16th birthday
If the passport was issued 15 or more years ago
If the passport was lost, stolen or damaged
If the passport was issued in a previous name and you don't have a legal document to prove the name change
If any of these are your circumstances, you don't qualify to renew your passport. You will have to apply in person for a new passport. The same is true for your kids who are otherwise eligible to renew.
If none of these circumstances apply, you can renew a passport up to nine months before it expires.
Who Can Renew a Passport Online?
Nobody can renew a passport online. While this option may be available at some point in the future, it isn't yet. On the other hand, if you qualify to renew your passport, you can fill out form DS-82 online, then print it out. You can also print out the blank form and fill it out by hand if you want to.

You'll need 2-by-2-inch passport photos that meet the many requirements mandated by the U.S. Department of State: your old passport, a certified copy of a name change—or a marriage or divorce decree—and the passport fees. Don't worry about submitting original or official documents. The State Department returns them to you with your renewed passport.
Renewing Quickly
Try to renew your passport and those of your eligible kids some months before you are likely to need them. Processing normally takes between four to six weeks, and it can be expensive to expedite it.
You can ask for expedited in-person service if you are traveling within 48 hours for an emergency or traveling abroad within two weeks. Call the State Department's National Passport Information Center and make an appointment at a passport agency to submit your request in person. Otherwise, you can ask for expedited service by mail or at a passport acceptance facility. Plan to pay an extra $60 per expedited passport.