Prepare for Future Travel by Getting the Right Documents Now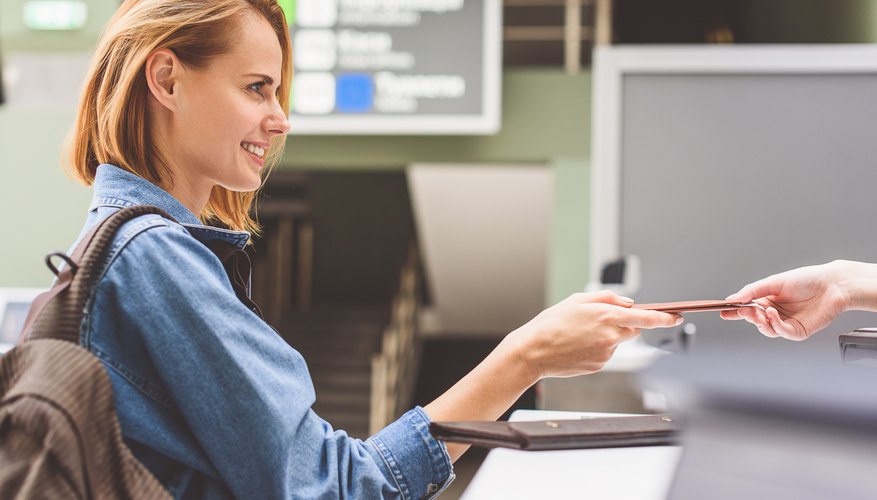 YakobchukOlena/iStock/GettyImages
Do you have room in your wallet for one more card? Even if you do, getting a passport card may not be necessary for your lifestyle. If you plan to drive into Canada or Mexico frequently, or love yearly cruises to the Bahamas, the passport card might be for you. For most travelers, however, the traditional passport book is the best option. Here's how to decide.
What Is a Passport Card?
Just as the name suggests, a passport card is a wallet-sized laminated card that resembles the photo page of a passport book. It displays your photo, name, issuing and expiration dates and your place of birth.
The passport card was created for people who live near American borders and frequently drive into Canada or Mexico. The idea is that you can carry it in your wallet, so you don't have to remember your passport each time you drive across the border. The card is also valid documentation for Americans traveling to and from the Caribbean or the Bahamas by boat.
Like the passport book, the passport card has no minimum age requirements. Even an infant can receive a passport card—and might need to, because even newborns must have valid passports to travel internationally.
How Is It Different From a Passport Book?
The traditional passport book is still the only form of acceptable ID for international air travel. Even if you're flying to or from Canada or one of the other countries that accept the passport card by land or sea, you can't use it to fly to another country or to fly back into the United States. Only the passport book is accepted.
Because the passport card has more limited uses, it's less expensive than the passport book. Fees vary based on age, the speed of service you request and whether you already have a passport. Expect to pay between $30 and $115 for a passport card. By contrast, the fees for a passport book range from around $80 to around $175. You can also apply for both a passport card and book if you need both. The State Department doesn't offer discounts to travelers who apply for both, though, so expect to pay full price for each document.
Do I Need Both?
Maybe. Remember that the passport book allows you to do all the things that the passport card does, so you technically don't need the card if you have the book. But if you make frequent trips to Canada or Mexico by land—perhaps living near one of the borders and frequently shopping and dining on the other side—you may want to get the card so you don't have to carry your passport book with you all the time. Keeping the book safe at home minimizes your risk of losing it.
And, if you have plans (even tentative ones) to fly internationally in the coming year, apply for passport books for you and your children now. With standard processing time, it takes up to eight weeks to receive a new passport book or card. By paying an additional fee, you can get the document in two to three weeks.
How Do I Get a Passport Card?
The process of applying for or renewing a passport card is the same process that's used for the passport book. If you've had a passport in the past (one that was issued to you in the last 15 years) and you meet a few other criteria, you can apply for your passport card by mail, using Form DS-82. If you've never had a passport before, you're applying for a passport for a child 15 or younger or you don't meet the criteria for renewing by mail, you must apply in person by completing Form DS-11 and showing proof of identity and citizenship.
Both forms ask you to check a box indicating whether you're applying for a passport book, card or both. And again, applying for a passport book comes with higher fees. Everything else about the application process is the same for each type of passport.